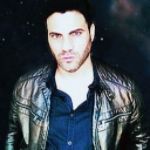 Sean Gill
: Specializing in creating top level radio ready tracks in many genres. An expert in pop, rock and hip hop, Sean came from credited production team The Passengerz and is a skilled songwriter, vocalist and musician. His incredible ear also makes his mixes sound big, bright and radio for commercial release.
LoVel James
: Our resident R&B and hip-hop master, LoVel has been writing, engineering and mixing his own material since age 12. He has also worked with the likes of Sadat X, Fetty Wap, and Nitty Scott as a composer, producer, and singer. His creations have been featured in The Best Man Holiday, Turbo, Queen Latifah's The Next, Empire, & more.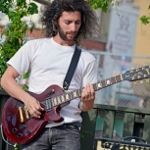 Ari Friedman
: As a Berklee School of Music Graduate, Ari's experience is coupled with his ability to create incredible sounding tracks. His music highlights unique guitar melodies often in the jazz, rock and urban genres. Ari is also the lead guitarist of emerging alternative band
Circadian Clock
.
​​Nightlife Productions is a full service media production and entertainment company based out of New York City. Over the last 16 years, we have been responsible for producers, songwriters, and engineers credited with Billboard Number 1's, Grammy nominated material, over 20 gold and platinum records, and hundreds of placements in film and television. Currently we produce and market artists, engineers, and producers, operate a production and editing suite for music, podcasts and voiceovers, shoot music videos and photo shoots, and consult artists on how to improve their presence and following. Occasionally we also manage select artists.

Head Producer Sean Gill is the man behind The Passengerz, a production group responsible for producing and remixing tracks on several multi-platinum albums, Billboard Club Charts #1 Hits, and productions for blockbuster films and TV. His credits include Madonna, Britney Spears, Cher, Seal, Daniel Bedingfield, Michelle Branch, Korn, Happy Madison Productions, & more.

We have worked with top artists like Madonna, Beyonce, Fat Joe, Britney Spears, Jessica Simpson, Cher, and many others on Major Label projects producing and remixing some of their biggest hits, and have secured placements for our artists

We also work with some of today's most promising up and coming independent artists, helping them launch their careers.